Red Door Woodfired Grill is described as an upscale neighborhood joint.
This location, in Brookside, opened in 2016
Aug 19, 2020
As other restaurant groups have whittled their locations or filed for bankruptcy, Kansas City-based ZancTank Concepts is humming along with four area Red Door Woodfired Grill restaurants and 27 Sonic Drive-In locations in Atlanta and South Carolina markets.
This year, it's expanding to Lenexa with its fifth Red Door restaurant and plans a November opening at Interstate 435 and 87th Street Parkway. Kansas City-based Centric is overseeing construction. ZancTank also is working to close a deal for a Lee's Summit location that could open as early as next year.
"I've always had confidence that people have to eat, and if you do a good job, the restaurant business is going to always be there," ZancTank founder Gary Zancanelli J r. told the Kansas City Business Journal.
A singular focus
A bulk of the restaurant groups that went defunct or filed for bankruptcy this year already were struggling before Covid-19, he said, whether it was from declining revenue or a failure to take care of employees. A number of restaurants have used the pandemic to close underperforming locations or get out of unfavorable leases, Zancanelli said.
Although revenue is down at Red Door compared with last year, he feels confident in its future for several reasons. Unlike other restaurant groups, he hasn't expanded quickly with multiple concepts. Instead, ZancTank has been honing one – Red Door.
"I learned early in my career that sometimes you can try to focus on doing too many things, and everything becomes a little bit average," Zancanelli said. "What we've tried to do is make sure we've stayed very focused on Red Door and making Red Door great before we have four or five different concepts out there."
ZancTank used the pandemic as an opportunity to "button up a lot of the little things" that sometimes can be brushed aside in a growing and busy restaurant business. Not only has the company improved employee training, but it has also boosted product consistency and modified its menu.
"It actually was a really good reset," Zancanelli said.
A new recipe
ZancTank whittled the number of menu items by about 30% to focus on top-selling dishes and ones that travel well. That also makes it easier to execute when kitchens are operating with fewer employees. To cater to loyal customers looking for their menu favorites, Red Door introduced limited-time offers to highlight items taken off the menu or introduce new ones.
Before the pandemic, to-go orders comprised 1% to 2% of business. Now, they account for 15% to 20%. To accommodate the shift, Red Door teamed up with a local delivery service and invested in a new online ordering system.
Currently, the revenue decline is in the single digits at Overland Park, and Red Door's other three locations are down 18% to 25%. Zancanelli said he's pleased with the numbers, especially considering that other restaurants have seen drops of 40% to 60%.
For Red Door, a key to its success is staying true to its roots, even during the pandemic.
"With everything we do, we go back to that and say, OK, is that in line with the vision of us being an upscale neighborhood joint?" he said. "It's really become our guiding light in how we make decisions, whether it's on decorating, interior design, food … our people and how we do things."
Revealing character
In a way, the pandemic has bolstered Zancanelli's confidence in Red Door. He cited the adage "Adversity doesn't build character. It reveals it." He's been impressed with employees and their ability to quickly adapt and innovate while maintaining a positive attitude.
"We had some people who had been with us for a long time, and they just kind of took the bull and said, 'Hey, we've got this.' It was impressive to watch them rise to the occasion instead of sit back," Zancanelli said. "Our people really looked for the opportunities to improve versus to find excuses."
Part of that is driven by Red Door's focus on developing employees and allowing its managing and culinary partners to share in profits. In turn, they're invested in the success and well-being of other employees and the company.
In the future, ZancTank is open to starting other restaurant concepts and expanding Red Door beyond Kansas City – but it wants to ensure that it has perfected the brand and model first. It wants to be certain it has a "clear vision of exactly who we are," Zancanelli said.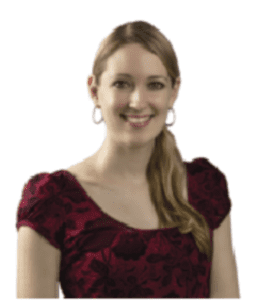 Leslie Collins
Staff Writer
Kansas City Business Journal