Red Door Woodfired Grill is readying for its fifth Kansas City-area location.
Dec 1, 2020, 11:56am CST
Red Door Woodfired Grill is adding a fifth area location to its lineup. 
The self-described upscale neighborhood joint plans a Dec. 8 opening for its Lenexa restaurant at 15918 W. 88th St. in the Sonoma Plaza development. The new 6,498-square-foot Red Door marks the company's first independently owned and custom-designed building. Kansas City-based Centric oversaw construction.
The restaurant embraces a rustic yet modern feel and includes an open bar area, second-story mezzanine and private dining room. Another staple is a 40-seat outdoor patio overlooking a pond with a water feature. 
Its menu includes items such as grilled salmon with fennel salad, cajun pasta, a honey chicken sandwich, calamari, and soups and salads. For its wood-fired grill, Red Door uses a secret blend of pecan, oak and hickory to create its signature flavor. 
Red Door is part of Kansas City-based ZancTank Concepts, which also owns 27 Sonic Drive-In locations in the Atlanta and South Carolina markets. Lenexa was attractive for several reasons, including a healthy daytime population, new residentialconstruction and new businesses, ZancTank founder Gary Zancanelli Jr. previously told the Kansas City Business Journal. He also wanted to be part of Oddo Development's Sonoma Plaza, a nearly $250 million mixed-use project.
"While it's definitely a unique time to be opening a new restaurant, we are excited to be part of this vibrant and growing area in Lenexa," Zancanelli said in a release. "This location offers a great vibe for a casual yet upscale dining experience in a safe, Covid-friendly environment."
Red Door also plans to open its sixth location, in Lee's Summit, in the fall of 2021. 
For the local restaurant chain, the pandemic has been a "really good reset," Zancanelli said during the previous interview. Red Door improved employee training, boosted product consistency and modified its menu. Zancanelli also witnessed employees overcome challenges and quickly innovate, which bolsters his confidence to expand. 
"It's been very impressive to step back and really watch our team grow," he said.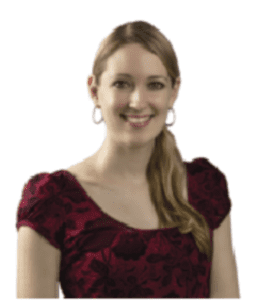 Leslie Collins
Staff Writer
Kansas City Business Journal